Macros Made Easy:
60 Quick and Delicious Recipes for Hitting Your Protein, Fat and Carb Goals
Macros Made Easy includes 60 NEW macro-friendly recipes the entire family will enjoy. Whether you're a seasoned pro, or a beginner just dipping your toes into the world of fitness nutrition, "Macros Made Easy" is your compass, guiding you on your journey to creating delicious, balanced meals that fit your macro needs and tantalize your tastebuds.
Here's what's on the menu:
60 NEW recipes filled with flavor and variety to ensure you never get bored.
An easy-to-understand breakdown of what macros are and why they're crucial to your health and fitness journey.
Meal planning strategies to help simplify the process of eating balanced and nutritious meals.
Tips and tricks for macro tracking that remove the guesswork and make your journey more enjoyable.
Peek of some of my favorites:
Breakfast: Lemon Blueberry Baked Oatmeal
Easy Pasta in 30 Minutes: One Pot Chicken Fajita Pasta
One-Pan Weeknight Winners: Jambalaya
Bowls and Handhelds: Baked Salmon Poke Bowls
Grill to Table: Sun-Dried Tomato and Arugula Burgers
Show Stopping Sides: Mom's "Best Ever" Peanut Noodles
No matter where you are in your macro-tracking journey, you'll be in great hands with this cookbook from Danielle Lima, creator of the popular macro-friendly food blog Oh Snap Macros. If you're a beginner to macros, Danielle's comprehensive Macros 101 guide will have you covered as you learn just how scrumptious and empowering it can be to track your protein, carbs, and fat intake, for healthy, balanced meals every day of the week. Best of all? Danielle has even included a selection of sample meal plans, so you can put all of the recipes to perfect use right away. And if you've been tracking your macros for a while and already know what works best for your needs and goals, prepare to be blown away as you dive in to any of 60 mouthwatering, family-approved recipes on offer!
With chapters devoted to never-boring breakfasts, one-pan weeknight winners, 30-minute pastas, showstopping sides and grill-to-table goodness, you'll easily have every meal of the week covered. Each recipe also includes helpful substitution tips and tricks, like how to double your protein or cut down on carbs even further, so you can tailor each scrumptious recipe to your specific nutritional needs. No matter where you're starting from or where you're going with your health and nutrition goals, you'll be set up to succeed with this incredible collection of recipes and meal plans.
This book will include 60 recipes and 60 photos.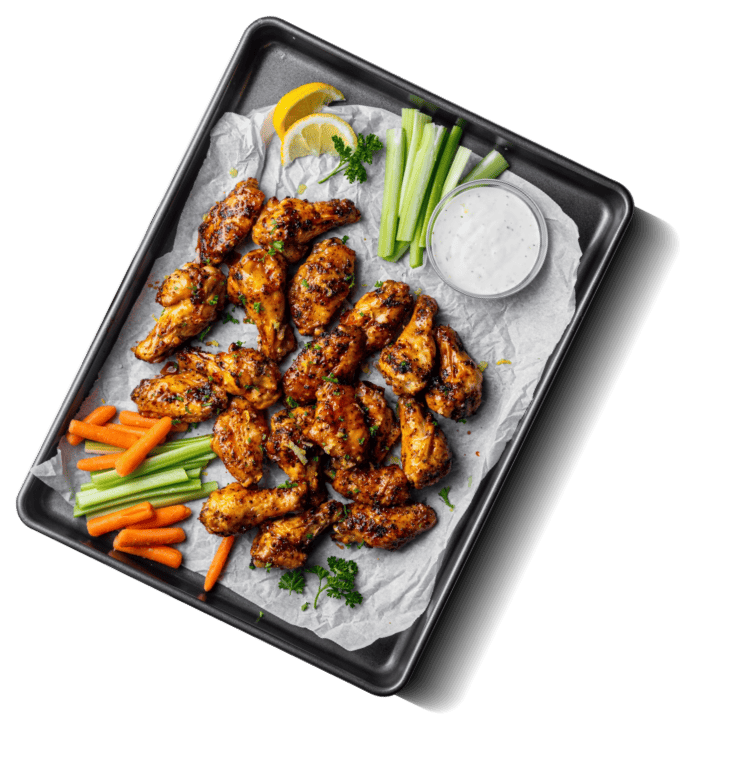 STay in the know!
NEVER MISS A RECIPE
Sign up for free and be the first to get notified about updates.​